Selling your home is not as easy as simply listing it online; there are essential steps you should take to prepare your home and strategically market it to reach the right buyers. It can sound stressful, but selling your Santa Rosa Beach home will be a smooth process with a skilled real estate agent by your side.
Before you put your Santa Rosa Beach home on the market, it is important to ensure it will stand out to potential buyers. You can do a few key things to help your home sell quickly and at the price you want. Feel confident listing your home with these home-selling tips:
Make the hard decisions Line

Before diving into the selling process, there are some hard questions you need to ask yourself to prepare. If you are on the fence, think through these questions:


Is it the right time to sell?

Why do I want to sell my home?

What is my long-term plan?

Do I have enough equity to sell?

Do I need to sell quickly?

What is my timeline?
These questions can help make you feel confident in your decision and serve as guiding goals throughout the process. While you can never predict what can happen when selling your home, it can help to have a basic timeline and plan in place to manage your expectations.
How to know if you are ready to sell

If you want to ensure you are ready to take the plunge, here are some signs you are ready to sell your home; you are:


Emotionally prepared to step away from the home

Looking at other homes and neighborhoods

Financially secure for a downpayment, closing costs, and other expenses
Get your home appraised

Once you are ready to begin preparing your home, you need a starting point, and a home appraisal is the best place to begin. Appraising your home is one of the most important steps to selling your Santa Rosa Beach property. Not only will a good appraisal give you a realistic value for your home, but it can also help you determine if you want to make any upgrades to increase the value of your home. Different factors contribute to the value of your home, including:


Interior and exterior appeal

Square footage and number of rooms

Amenities

Location

Market conditions

Comparable homes sold and listed in your area
Prepare your house

Preparing your house for listing can involve several different steps. Some of the steps are impacted by your home appraisal. If you feel there are areas in your home that can be improved, there are simple and effective upgrades that can prepare your home for buyers.
Upgrades

While extensive renovations of the kitchen and bathrooms can increase your home value, there are more minor improvements you can make before selling. Quick changes can include:


Modern hardware like faucets

Fresh paint

New fans and lighting fixtures
Cleaning and decluttering
A dusty and disorganized home will surely put off any potential buyers, so cleaning and decluttering your Santa Rosa Beach home is essential before putting it up for sale. You might consider renting a small storage unit and removing excess furniture and items for a sleeker appearance. Remember to focus on storage areas like cabinets and closets because many buyers are looking for functionality and storage. Staging your Santa Rosa Beach home is an excellent way to highlight your home's best features and amenities. Working with a professional staging company can make it simple for you and leave your home looking stunning. Staged homes often sell quickly and for a higher price than unstaged homes.
List price

Finally, after preparing your home, the last step is to set a list price. Your list price should take into account your home appraisal, any upgrades, comparable homes in the area, and other unique amenities. An expert real estate agent will be able to help you determine an appropriate list price to attract the right buyers.
Find a local real estate agent

When working with a real estate agent, it is important that they are knowledgeable and can provide advice throughout the entire selling process. You want to work with an agent who understands your needs and goals as a seller and can take a strategic approach to sell your home. Someone with experience in Santa Rosa Beach, FL, real estate will know the ins and outs of the market and can prepare you and your home for a successful sale.
List your home and advertise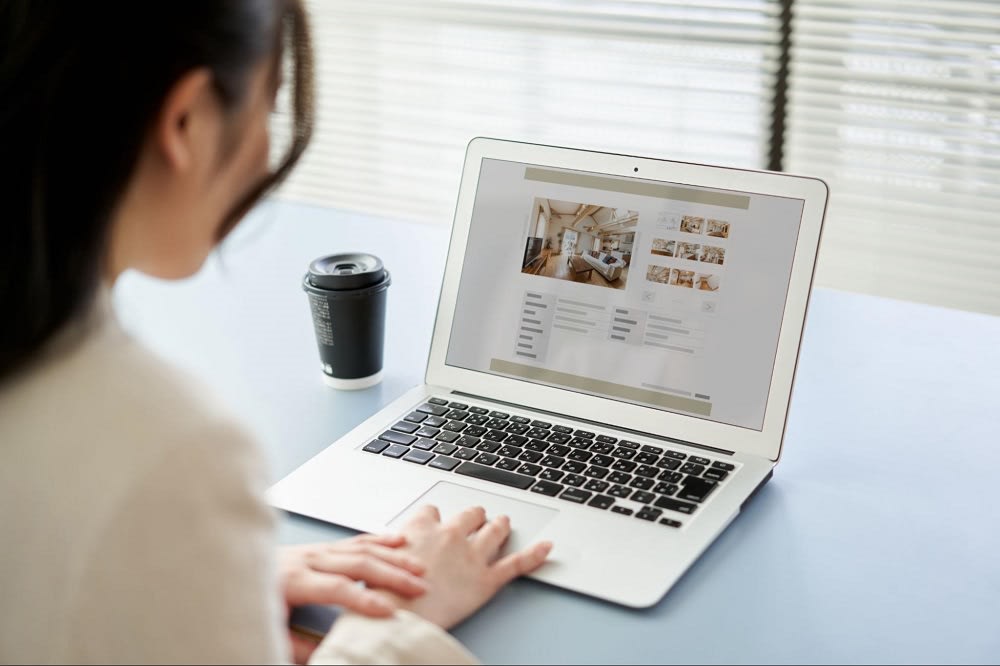 Another reason it is critical to work with a local realtor is that they will be able to formulate an advertising and marketing plan to put your home in front of the right audience. An agent's thriving network can often be one of the most efficient advertising tools to sell your home quickly. Advertising can include many aspects, such as professional photos, online listings, open houses, showings, and more.
Review and negotiate offers

As a seller, you can review offers and see which one suits your needs. Offers can have a range of contingencies, price points, and terms that may or may not be to your advantage. Your agent can help you review all offers and understand the pros and cons of each. Once you select an offer, you can further negotiate the terms. This is another reason why it is important to have a skilled negotiator on your side to advocate for you.
Close on your home

Once any contingencies have been met, you can prepare for the closing. Closing on your home means the ownership is transferred to the buyer, and the agreements are finalized. Your real estate agent can help you work through the deed and other paperwork for a smooth transition. The last step is to hand over your keys and move into your new home.
The Sostheim Group is a team of expert real estate agents in the Florida Panhandle specializing in
neighborhoods
like Santa Rosa Beach, Panama City Beach, and Seagrove Beach.
Carly Sostheim
deeply understands local markets and investment properties and prioritizes client needs. Start your selling journey with Carly for a stress-free experience.
Recommended Reading:
The Ins & Outs of Santa Rosa Beach Luxury Real Estate